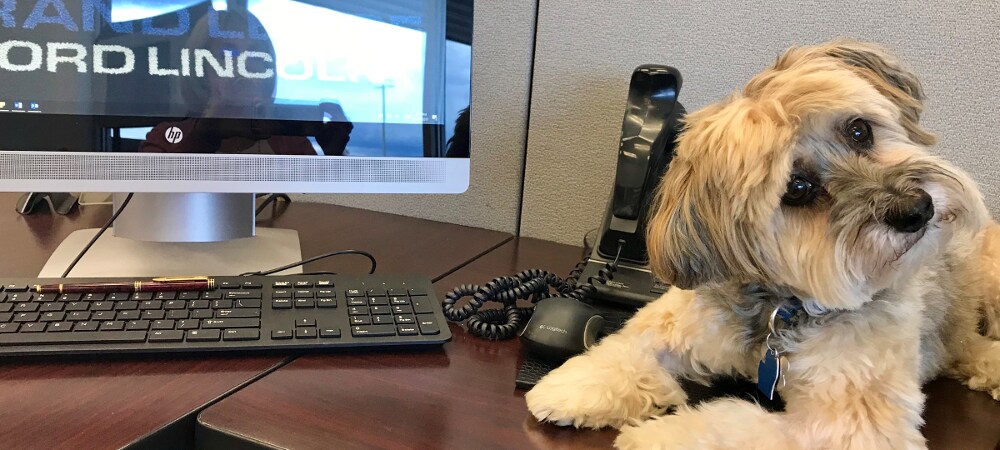 Ever wondered about our mascot?  If yes, you've come to the right place!
Cosmo is a Havanese, which is a type of Bichon, and the national dog of Cuba.  Cosmo was born January 1, 2006 and belongs to the dealership's assistant general manager Marianne.
Cosmo got his name because it's the favorite cocktail of his dog-mom! Marianne fell in love with the breed while researching small dogs.
Cosmo has a best friend.  His best friend is a cockapoo named Sammy!  Cosmo became the spokesdog of the dealership when he made an appearance in a commercial as a young pup, and people called into the dealership asking about him.  From there on, we knew a star was born and Cosmo has appeared in hundreds of commercials, and social media postings since.