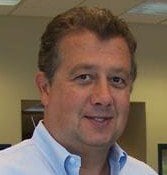 Make Sure You're Shopping Safe During Your Shopping Spree
As I'm sure you have seen; the holiday decorations were going up while the Halloween merchandise was still full-price.  Now that Thanksgiving is almost here, and holiday shopping season has begun, I wanted to remind you all to be safe during the season while you are out-and-about picking up gifts for your loved ones.
Park as close to the parking lot lights as you can: Obviously criminals do not like to be seen.  With the shorter days that daylight savings time brings, being out only in daylight is not realistic, so keep your vehicle in a bright spot.
Hide everything:  Be wary of anything left out in your car.  Crooks are looking for anything, so even a charging cord could be an invitation to break-in and snoop.  For SUV owners, bring a dark blanket and cover everything in your cargo area.  Or, for a cleaner look, consider purchasing a cargo cover for your Ford or Lincoln from our parts department.  They roll up easily and can be tucked away in your vehicle when not needed.
Jump around:  Crooks are watching parking lots.  If you decide to drop packages off in your car and go back to stores, consider moving your car to another parking space.  Otherwise, they'll know you're not going to be back for a while.  Afraid of forgetting where you park?  You can drop a pin in your smartphone's GPS application to help make finding your car easier.
Don't walk and talk:  It's easy to get on your phone and be distracted while walking to your car.  With all the parked cars around, your peripheral vision is obstructed which present great opportunities to have something stolen right out of your hands.
 
With just a little diligence, your holiday season will be filled with happy memories… at least until the eggnog is served.


Drive happy, because we're always working hard for you.